Watch Studio Footage Of Metallica Writing And Recording "Am I Savage?"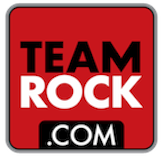 Metallica have released a video showing the band working on their track Am I Savage?
It features on the 10th studio album Hardwired… To Self-Destruct, which launched in November last year.
The studio clip shows the band laying down ideas for the track, which originally had the working title Sawblade.
While working on the riff, James Hetfield says: "It's one of those riffs that's either horrible or is great but needs a lot of work. It's just so jerky, but if we make it into a song that's all like that I think it might be OK."
The clip also shows Hetfield, drummer Lars Ulrich and bassist Robert Trujillo jam through sections of the track and later focuses on guitarist Kirk Hammett working on the solo. Watch it above.

There's no one in the world quite like Nikki Sixx, and there's nothing on the radio quite like his show "Sixx Sense." Each night, he'll be talking about the music and topics on everybody's mind, but filtered through the unique perspective and attitude of someone who has seen it all, done it all, and is still hungry for more. You'll get a backstage look into the world and mind of a rock star. But not just any rock star, Nikki Sixx from Motley Crue. You'll get the inside stories that others are too afraid or ashamed to tell. Nikki will get straight, honest talk from special celebrity guests, bands and friends, no matter how notorious or nefarious. Plus, he'll play all the hottest music in rock. The program airs nationwide Monday through Friday from 7 pm to midnight local time.